This incidence was shared by my principal when I was in school:
When my principal was in college, he had been to a camp with his friends, where they had this particular girl who showed too much of consciousness in allowing others click her picture.
She repeated this phrase again and again, "I don't look good in photographs." Finally after tolerating this girl for a number of times one of her friend replied,"Oh dear, have you ever heard of the saying that the camera don't lie? "
The reason why I shared this humorous incidence is that I want to explain that for a person to protest, it is not necessary to be rude and arrogant always. Decency is really a better option,and at times decent words induce more effect than abusing words do.
This particular friend would have showed his frustration by simply yelling, "Stop this bloody overacting you bitch! ", but he did not use these words. I am sure the decent words used by him prevented a great quarrel.
The same aspect can be applied to any and every situation in life..... Such small things are what would someday help us to improve the values of the present and the future generation.
Saturday, 27 December 2014
Posted by Cretey
Time has always been a mystery for everyone. Truly said, "time is the best healer", time keeps on changing it's definition as it passes by.
Here is another self composed poem about "TIME":
Time comes from depth
Of truth and tales
Unsaid but felt
By every heart, every soul,
But after it waves goodbye
It is valued more
Than ever did we Earthly creatures
Valued the reasons of our lives.
Goodbye is said
With senseless tone,
Goodbye is never good.
With senseless tone comes the grief
Of pain and regret.
Time gives life to million sufferers
With hopes and strength
Which were once
Killed by time itself.
It also shows
A rising sun and
Turns into a silver lining
Of the darkest clouds.
Never heard or seen by any soul
Time still survives
With all its powers
Of healing or destroying.
Yes it is the one
Next to God
Who once made it
The immortal soul.
This is a self composed poem based on parent's pressure on their children. This is about how a person struggles and finally realizes which door to enter- the door that had always been his desire, and not his parent's wish.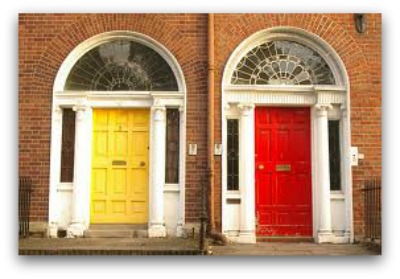 It's hard to believe how much I walked,
To reach the door which was just locked.
I made my balance in the crowd,
But still could never make them proud.
I tried and tried and little cried,
Yes at times I also lied.
They never saw what I had seen,
They never realized to what I had been.
My failures were always a curse,
Yet, showing my tears had been worse,.
So I preferred staying alone in life,
But still I never picked a knife.
"Just be yourself", echoed my heart,
But mind always threw me apart.
The year I listened to my soul,
Each day I got a better role.
They never kept a hope for me,
My success now the world can see.
A lesson friends, I have now learnt,
All my failures are now burnt.
There is always a second door
Made for us or maybe more?
Friday, 26 December 2014
Posted by Cretey
Life has become nothing more than a competition.
You work hard, but only to defeat others.
You never mind to notice the standard of your competetor, but when a new place introduces you with new competetors, you become weak to fight anymore. So, why fight? Why can't you simply strive for perfection, so that the question of competition does not arise?
Instead of being the winner each time with respect to someone, be the real winner for yourself.
Thursday, 25 December 2014
Posted by Cretey